Description
The most stringent quality control procedures in the industry and a century of manufacturing experience support Alliant  Powder. A ballistics lab regularly tests and checks chemical composition, grain size and form, and overall density to assure consistency.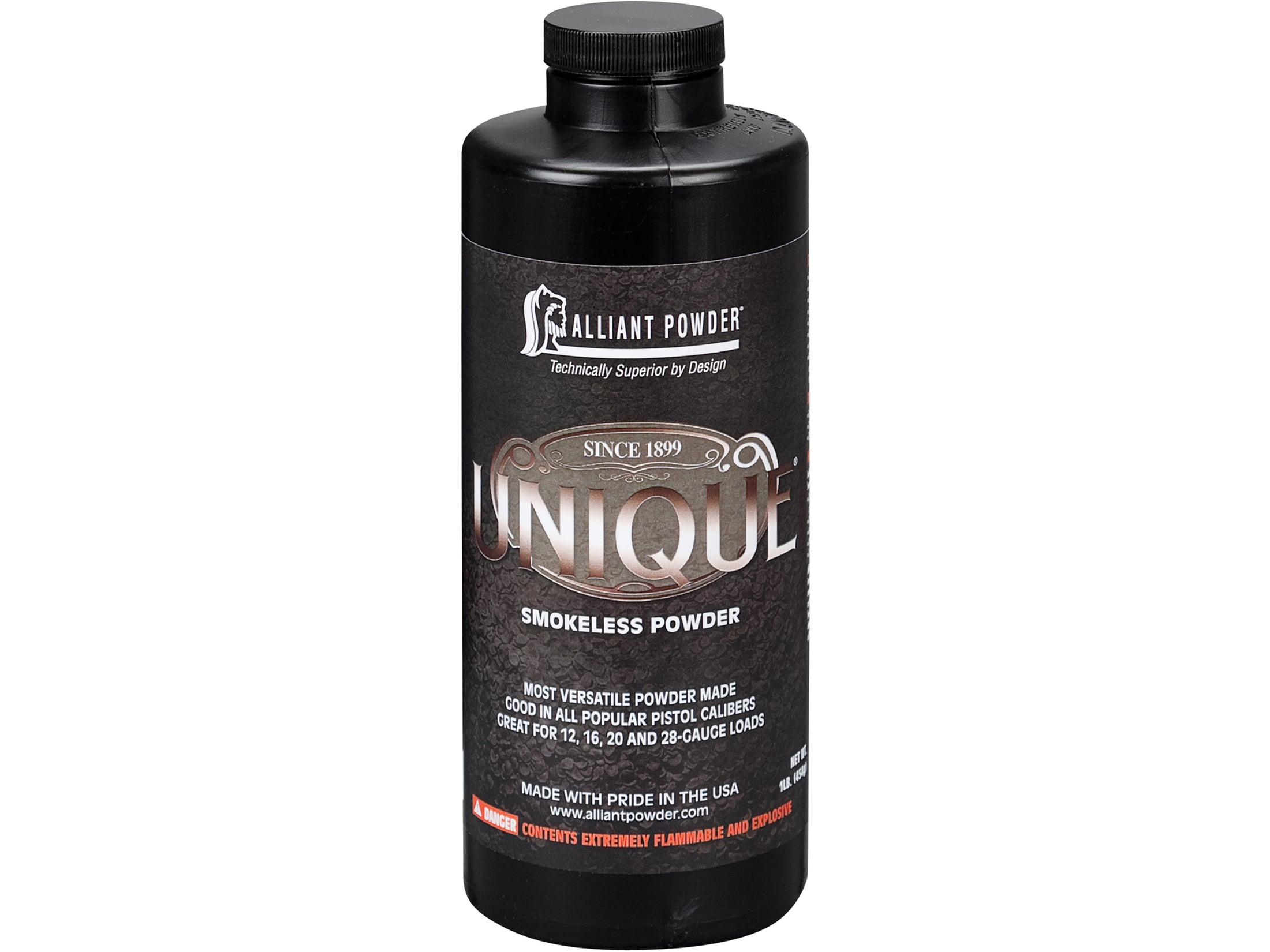 Now
cleaner
burning! Most versatile shotgun/handgun powder made. Great for 12, 16, 20 and 28 gauge loads. Use with most hulls, primers and wads.
Alliant Unique Powder, which is currently available for purchase, was developed as a "all-around" shotshell powder. It burns cleanly, is adaptable, and works with the majority of shotshell hulls, primers, and wads. The majority of common handgun cartridges are loaded with Alliant Powder as well.
Manufacturer Guidelines:
Do not load more than what is indicated in the reloaders' handbook.
Regardless of the kind, brand, or location, never combine any two powders.
Never use smokeless powder in place of black powder or any other black powder alternative.